Best Price Guarantee
We offer the best prices guaranteed!
Payouts are updated daily with the most current closing LBMA gold price!
Private 1 on 1 Appointments
Meet with one of our professionals.
Sell your gold in a private, safe, and secure setting.
Fast Payments
Leave our location with a fast payment. We offer instant payments transferred right to your bank account!
Our Services
All of our GoldPay locations are located in prestigious business centers around the U.S. where you will be greeted with a smile and a cup of coffee, tea, or water based on you personal preference.
Enjoy our private 1 on 1 meetings where we will assay your gold and discuss payment options that are based on the latest LBMA closing gold price!
If you agree with our payout price, we will deposit the payment into your bank account instantly!
Schedule Your Appointment Below!
GoldPay Calculator
Submit your info to find out what we are paying today!
Testimonials
Chad took his time and explained what carat each item was and how the weight and carat factored into each items value. He wrote down the value of each item for us to review and he did not apply any pressure for us to sell any of the items. We appreciated this as we were able to take our time to decide what items we would be willing to part with and what items we wished to hang on to. We felt that the prices we were offered were competitive and we decided to sell most of the items.
- Scott Dawson
I found my old class ring sitting around collecting dust. I decided to take it to Chad at GoldPay. Within minutes I had a nice check in my hand. They were fast, courteous and easy to work with. The payment I received was more than I expected. I believe they gave me a price that was better than I would've gotten at other gold buying retailers. Thanks Chad at GoldPay!
- Dan Rogosheske
I recently sent some coins to GoldPay, not being sure what they were. Turns out they were silver! I received a fast payment from GoldPay. I was very excited to get quick cash for something I thought was worth very little. I am very happy with my experience and will definitely be sending my business to him in the future
- Clyde S.
I had a gold ring lying around for years that I never wore and I wanted to know what it was worth. I decided to get a quote from GoldPay because I heard nothing but good things about them. I was a little nervous about the whole process but GoldPay put my mind at ease from the getgo. GoldPay made the entire process pleasant, quick and simple. I was paid a very fair price for my ring with no haggling. I couldn't be more happy with how everything worked out. It was so simple and painless.
 - Nathan R.
Biggest thanks AGAIN to Chad at GoldPay! My 3rd fantastic experience in 2+ years and it couldn't have been easier. Chad makes the whole transaction seamless with his responsiveness, which is huge since I'm in another state and the trust he instills is priceless. He is honest and fair, and offers the best price over anyone! Don't sell your gold to anyone else without speaking with Chad at GoldPay first! Customer for life!!
-Mellisa Hoffman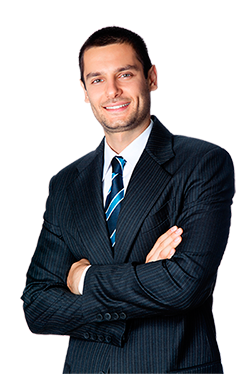 310 4th Ave S. Suite 5010
Minneapolis, MN 55415
t: 844.332.4242